---
Downtown Los Angeles 
-Appointments only-
3103080252
Chris@hooptybikes.com
We offer scheduled mobile or in shop repairs, assembly and detailing for all types of cycling. Mountain, road, urban, BMX, tandem, beach cruisers, kids bikes, exercise bikes etc...
We are vintage road bike specialists.
If you're looking for a classic 10 speed, or basic commuter we have you covered. 
Our bikes for sale are listed below on this page.
For daily cycling content add hooptybikes on 
Hoopty bicycles are vintage originals. The commitment to using replacement parts from the 70s and 80s give an authentic ride quality to every freedom machine we restore. 
We love bikes and are helping the world express their personal style through cycling.
Each bike goes through these steps on the way to the sales floor.
•Rebuilt from the ground up and all necessary parts are replaced.
•A full tune up
•Detail cleaned 
•Test ridden
•40 bolt (sales check) safety inspection
1984 Miyata "210" Size: 56cm 
The perfect urban explorer vessel.
$499
1990 Bridgestone MB5 commuter bike 43cm. New puncture resistant tires,chain & freewheel. Handmade in Japan. Ready to ride 
$199
1985 53cm Trek 460 10 speed road bike. Hand made in Waterloo Wisconsin at the classic Trek factory. $499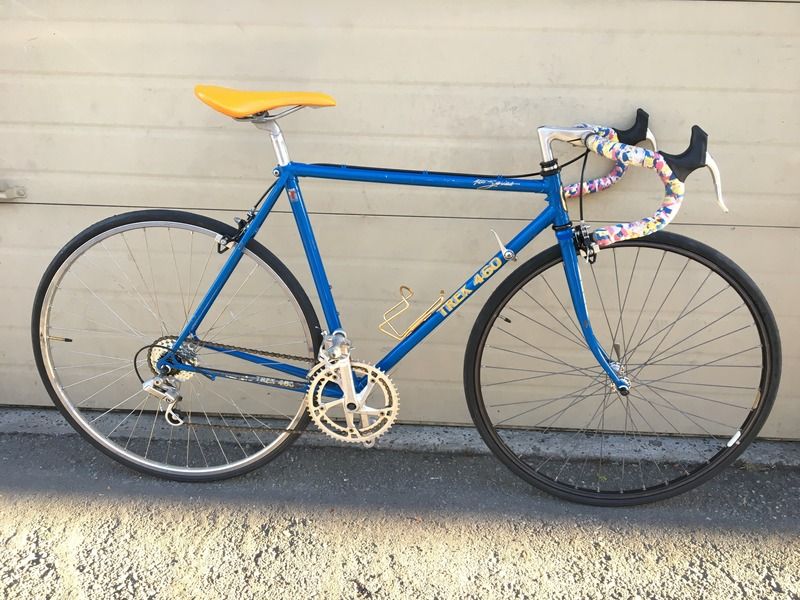 Marin Bikes "Kentfield" size 34cm or 13.5in
Hybrid 
road bike. Brand New 
$199